Supplier Spotlight: TruffleHunter
Supplier Spotlight: TruffleHunter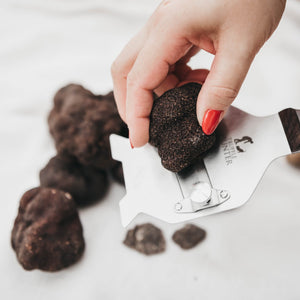 Meet the leading supplier of fresh truffles and truffle products
Over 10 years ago, the TruffleHunter team set off on an expedition to the Sibillini Mountains in central Italy. The region is home to some of the world's finest truffles and expert guides who know their truffles to a T!
Today, they continue to work with truffle hunters across Europe and elsewhere, spanning the globe for the highest quality truffles from the best truffle regions. As well as supplying fresh truffles, TruffleHunter offer white and black truffle oils, balsamic vinegar, condiments, pasta and much more. Their products are a favourite of restauranteurs around the world and now you can discover them for yourself here on osolocal2u.com.
Show off your truffles to their best advantage
The TruffleHunter website is home to all manner of delicious recipes from breakfast classics to marvellous mains. Choose from our range of TruffleHunter products and then head to trufflehunter.co.uk to decide what to cook.
Fresh truffles pair perfectly with sparkling wine and champagne or a full flavoured dry white such as Chardonnay. If you prefer red, try a Pinot Noir.