Supplier Spotlight Bookham Harrison Farms
Supplier Spotlight Bookham Harrison Farms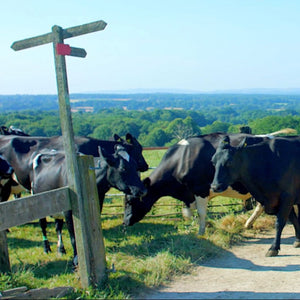 Award-winning cheeses and butter from the Sussex-Surrey border
Bookham & Harrison is a family-owned business, based twenty minutes south of Guildford, in the village of Rudgwick.
The business' history is a tale of two families: the Harrisons and the Bookhams. The Harrisons have been milking cows on the site of the current farm since 1952, whilst the Bookhams would use that milk to make Twineham Grange, a vegetarian version of Italian hard style cheese, and South Downs Butter. The families then joined forces to develop one of their other sought other products: Sussex Charmer.
Bookham Harrison Farms was officially born in 2007 and since then this cheese-making alliance has become a real powerhouse, supplying cheese across the UK and beyond. The business' products have won numerous individual awards and commendations, and Bookham Harrison Farms was crowned Sussex Food Producer of the Year in 2018.