Supplier Spotlight: The Zingiberi Bakery
Supplier Spotlight: The Zingiberi Bakery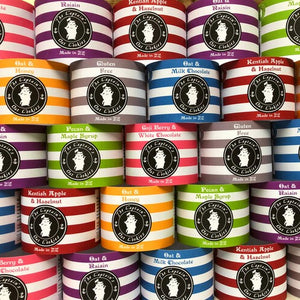 Oat sweet cookies, good enough for the Captain's table
The multi award-winning Zingiberi Bakery is a family business rooted in kent. In fact, the family is so well rooted they can trace their family tree back to Joan of Kent who lived from 1328 – 1385.
There are no records to show whether Joan was a keen cook but current Head Baker and Zingiberi founder Amanda Beattie certainly is. Together with partner Iain, Amanda is responsible for sourcing the finest local ingredients and baking small batches of oat sweet cookies. Once baked the deliciously buttery cookies are boxed up in plastic-free packaging and sent out to shops, supermarkets and, of course, online delivery services like ours.
Click here to choose from our Zingiberi range of Captain's Cookies.