Supplier Spotlight: Seasoned Pioneers
Supplier Spotlight: Seasoned Pioneers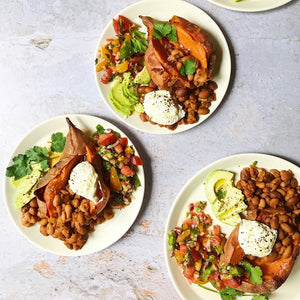 Capture the flavours of world cuisine with Seasoned Pioneers' range of premium herbs and spices.
If you love adding authentic flavour to your meals and expanding your taste horizons, our range of Seasoned Pioneers' flavour-packed products is for you.
The company was founded in 1999 by keen globe trotter Mark Steene. Having travelled worldwide, Mark returned to the UK wanting to recreate the dishes he'd enjoyed abroad.  Frustratingly, he just couldn't find the quality spices he was looking for so set about to build his own business.
Mark teamed up with his friend Matt who took over the reins in 2011. Initially under Mark, and now under the guidance of Matt, Seasoned Pioneers have long been recognised as culinary industry leaders and their spices, herbs and seasonings are a favourite of cooks, chefs and writers including Nigella Lawson, Delia Smith and Rick Stein. 
As we've said before, we want to help you cook like a chef at home and with Seasoned Pioneers' premium selection of herbs, spices and seasonings, you really can. All products are 100% natural with no added preservatives or oils, making them flavour-rich and gluten free. Click here to browse the range.
What makes Seasoned Pioneers' products so special?
Sourcing and packaging are the two things that really set Seasoned Pioneers apart. The six-strong team work hard from their base in the Wirral, sourcing the punchiest spices and most fragrant herbs from across the world. Once they land here in the UK, those quality ingredients are packed in foil bags which protect the precious goods from harmful UV rays and protect their freshness. 
Add Seasoned Pioneers' paprika and cumin to your next order and have a go at making our Mexican Sweet Potatoes with Refried Beans - delicious!