Supplier Spotlight: Watmuff & Beckett
Supplier Spotlight: Watmuff & Beckett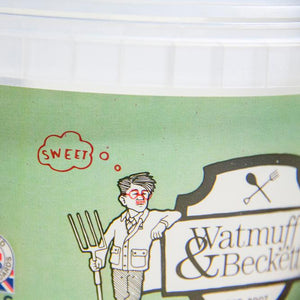 'British-grown food: too delicious to ignore' 
That's how Watmuff & Beckett describe their products and that's exactly the reason we're bringing them to you on osolocal2u.com. 
Childhood friends Andrew Watmuff and Michael Beckett are the perfect food pairing – Andrew comes from a long line of vegetable farmers whilst Michael is a Michelin-trained chef. A few years after leaving school, the pair reunited over a shared vision to offer convenient meals made from the best British ingredients. 
Norfolk carrots, Wiltshire mushrooms and East Anglian peas are just some of the locally-sourced ingredients to be found in Watmuff & Beckett's gluten and wheat free soups and risottos. Click here to try them for yourself.