Supplier Spotlight: Sunbeam Watercress
Supplier Spotlight: Sunbeam Watercress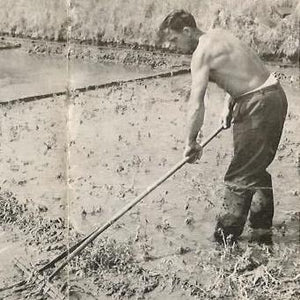 Sunbeam Watercress is a true family business. The business began in 1934 when Ivor Noble bought Manor Farm near the Hampshire village of Sherfield English. The house already had a few existing watercress beds but, recognising their potential, Ivor worked to develop production to supply local greengrocers, catering, shipping and wholesale markets across the country.
As we all know, Grow Your Own was a feature of the war-years but Ivor's watercress crop fed not only his family and local community but also the Navy Ships and Ocean Liners which docked in Southampton to refuel and restock. 
In the 1960s, Ivor's son Rod took over the business and more recently, Rod's youngest son Graham has taken the helm, continuing the tradition of supplying the highest quality, traditionally grown watercress to trade, local shops and the cruise ships that call Southampton home.
With a peppery, slightly spicy flavour, Watercress is delicious used raw in a salad, cooked up in a soup, or added to a tart like this one recommended by Graham and his team at Sunbeam Watercress:

Cheddar and Watercress Tart (serves 6)
Pastry:
340g plain flour
150g butter
Pinch of salt
Filling:
15g butter
1 bunch spring onions, roughly chopped
1 clove garlic, crushed
80g watercress, roughly chopped
150g mature cheddar cheese, grated
2 medium free range eggs, beaten
150ml single cream
1 tbsp fresh mint, chopped.
salt and freshly ground pepper


To make the pastry, weigh out your flour and sift it into a clean bowl. Dice the butter and rub into the flour with your fingertips until the mixture resembles breadcrumbs. Stir in the salt and 2-3 tablespoons of water until the mixture comes together. Knead the dough, wrap in cling film and chill for one hour.
Roll the pastry onto a floured surface. Place in a loose based, flan tin (8-9 inch) and prick the base. Cover and chill for 30 minutes. Line with foil and fill with rice. Bake at 200°C for 10 minutes. Remove the foil and cook for a further 5 min.
Melt the butter in a frying pan, add onions, garlic and cook until soft, add the watercress and cook for couple more minutes until it wilts.
Remove the mixture to a bowl, add the cheese, eggs, cream, mint, salt and pepper. Place the mixture into the flan and cook for 30 minutes until golden brown. Serve.