Supplier Spotlight: Paget's Produce
Supplier Spotlight: Paget's Produce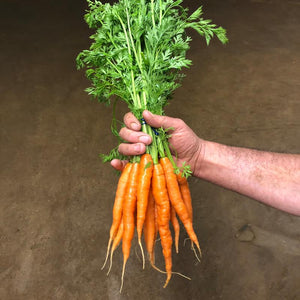 Vegetables grown in Wiltshire for over 100 years
The Paget family have been producing vegetables at Stills Farm for almost 101 years. With a focus on seasonality, they grow, wash and distribute a wide range of field vegetables to wholesale, retail and catering customers including us at Osolocal2u.
Summer specials include Bunched Carrots, Bunched Beetroot, Kohlrabi and Spring Greens, which are all Red Tractor assured.
The lowdown on Red Tractor Assurance
Red Tractor is the flagship logo of British food and farming, showing that your food has been checked and documented from farm to pack, grown with minimal (if any) use of pesticides and farmed with care for the environment.