Supplier Spotlight: Montezuma's
Supplier Spotlight: Montezuma's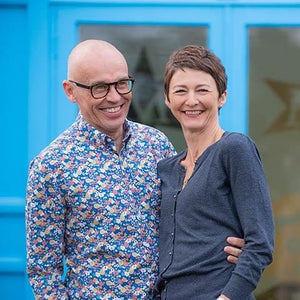 With a range of imaginative flavours produced to the highest environmental standards, Montezuma's range of bars, truffles and treats really do offer 'Extraordinary chocolate done properly'.
Lawyers Helen and Simon Pattinson decided to take time out of their hectic lives to travel South America. Little did they know that their trip of a lifetime would prompt a huge lifestyle change.
Visiting a number of cocoa plantations, they realised that there was a huge gap in the British market for a more imaginative chocolate company. The result? In 2000, Montezuma's was born right next to the sea in the cathedral city of Chichester.
From the outset, Helen and Simon wanted to make their operation as sustainable as possible. For the cocoa-farming communities they work with in the Dominican Republic and Peru that means local investment, with a particular focus on education. For Montezuma's staff that means opportunities for promotion and no gender pay gap.
With this commitment to Trading Fairly, Montezuma's have won numerous awards and their products are now stocked in stores nationwide, with a number of their products available right here on Osolocal2u. Shop the range here.